Windows folders are the containers that your computer uses to keep related files together. They work pretty much like "real world" folders in a filing cabinet.
Your computer can store thousands of files (pictures, documents, videos, music etc) and storing them, or saving them, into properly named folders helps to take all the frustration out of finding those files later, when you need or want them.
How To Create A New Folder.
You can create (or make) a new folder in virtually any location on your computer, but generally, they'll be inside your user default folders (Desktop, Documents, Downloads, Music, Pictures, Videos). So we'll start by creating a folder on the Desktop.
To Create A New Folder
To create a new folder in both Windows 10 and Windows 11 –
Right click once. This will open the Options Menu.
On the Options menu, move your pointer on to the word NEW.
A second menu will appear. Left click once on Folder.
---
In Windows 10 and Windows 11, you can also use a keyboard shortcut to create a new folder.
On your keyboard, press the CTRL–Shift and letter N keys at the same time.
---
How To Name A Folder.
Generally speaking, everything on your computer needs to have a name. It doesn't really matter what the name is, but it does have to have some sort of name.
When you create a new, Windows will automatically give it the temporary name of "New Folder". Although you can use that name, it really is supposed to be temporary. It's only there until you type in a "proper" name. You can think of it as a kind of placeholder, while the computer waits for you to type in the "real" name of the folder.
When your folder appears, you'll notice that the name (text) "New Folder" is highlighted.
While the text is highlighted, type a name for your folder. As you begin to type, the text "New Folder" will disappear and the letters or numbers you're typing will appear.
You don't need to click in the box, press the delete key on your keyboard, or do anything else, other than begin typing the name of your folder.
Use A Descriptive Name
When you're naming your folders, try to use a descriptive name. Something that will describe what's inside the folder. It really doesn't matter what you use, as long as it makes sense to you.
The name "New Folder" doesn't say much about what you can expect to find inside the folder, but Holidays 22, English Essays or Nan pretty much tell you everything you need to know.
---
As well as on the Desktop, you can create folders inside your Documents, Downloads, Music, Pictures and Videos folders in just the same way.
You can create as many folders and subfolders as you want, there's no real limit. It's about what works for you.
---
How To Rename A Folder.
We all do it. Sometimes you'll mistype the name of your folder, or maybe you accidentally clicked and set the name of your folder to "New Folder", or sometimes you'll just want to repurpose an existing folder.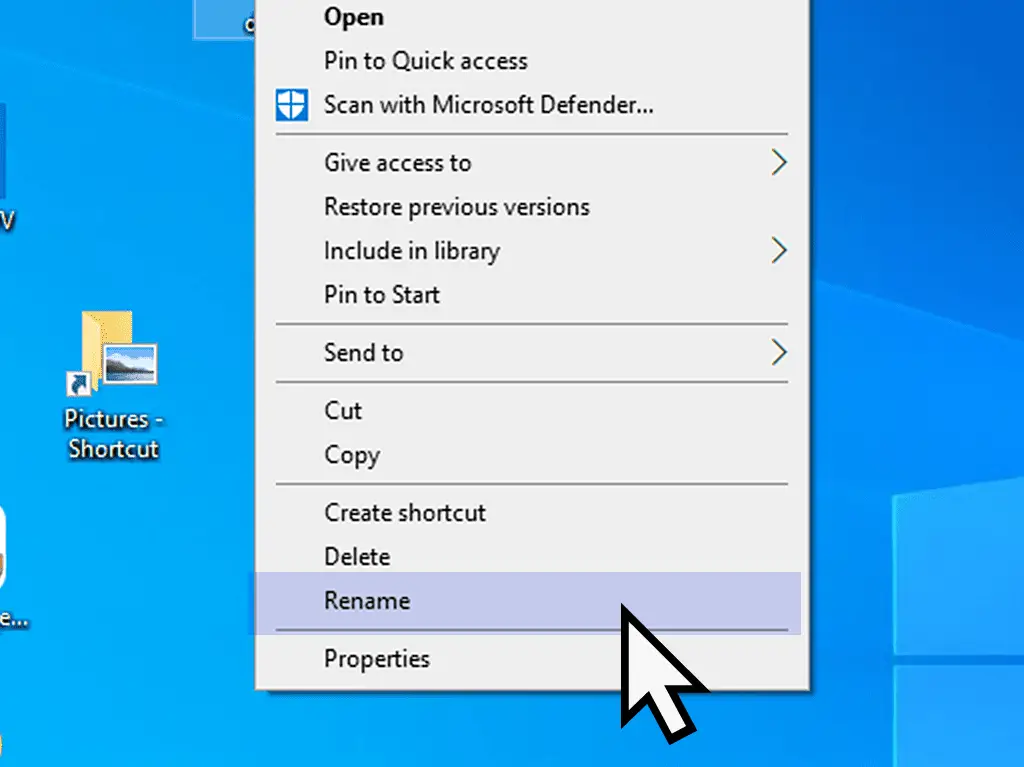 ---
In both Windows 10 & 11, when you see the name of the folder in question become highlighted, you're ready to start typing.
---
Quick Note About The Windows 11 Options Menu.
On the Windows 11 options menu, the row (or panel) with the icons on can appear at either the top or the bottom of the Windows 11 Options menu.
It all depends on where on the screen you're clicking.
---
How To Delete A Windows Folder.
To delete a folder, right-click on it and then, in Windows 10, left-click Delete, or in Windows 11, left-click the Trash can icon.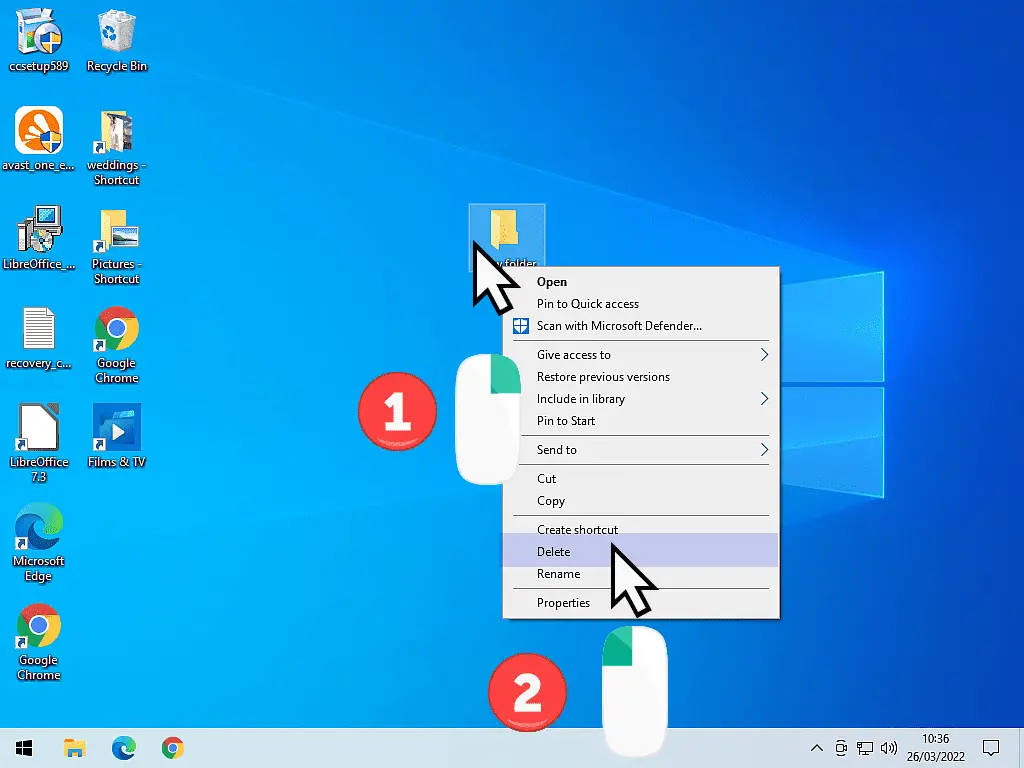 Note
When you delete a folder everything inside that folder will also be deleted, including any files or subfolders. So double-check before you delete it.
---
Folder Is Too Big For Recycle Bin.
When you delete a folder (or individual files for that matter), it's not normally deleted from your computer. Rather, it's moved to what's called the Recycle Bin.
Most of the time that's what will happen, but occasionally you'll be deleting a folder that is too large to be stored in the Recycle Bin.
If that happens, Windows will ask you to confirm the deletion of the folder.
If you click the YES button, the folder will be removed from your computer permanently.
---
Summary
Keeping all your files (documents, pictures etc) organised into folders and subfolders takes all the stress out of using a computer. They simply help you to find what you're looking for.
And remember that you can pin them to Quick Access (which we covered in File Explorer). Or Pin them to Start, as we looked at in Windows Start Menu.